---
Our Corporate Social Responsibility
"We take our environmental responsibility seriously"
Naturally, we comply with current legislation and waste disposal regulations and recycling. We choose suppliers who aim to safeguard the environment and we work mainly with natural fibres such as wool, and felt, both of which are renewable. Since many of the products we source are produced by hand,the process has minimal impact on the environment.
WE ARE PROUD TO BE A BERGEN HABITAT FOR HUMANITY PARTNER!
The goal of Habitat is to eliminate poverty housing and homelessness from the face of the earth by working in partnership with people in need. Using volunteer labor and donated funds and materials, Habitat builds or rehabilitates simple, decent houses and sells them to low-income families at cost.
New residents are participating in an exciting opportunity: with assistance from our team, they will furnish specific rooms in their home with lovely furnishings from our showroom. To see images of the progress of this project, click on the slideshow below!
In keeping with our focus on sustainability, we are excited to be partnering with Habitat for Humanity of Bergen County on its first LEED-certified project, taking place in Oradell, NJ. The project will create two duplexes, creating four 3-bedroom homes on Westervelt Place.
As the world around us has come to realize the importance of renewable energy, pollution control and elimination and "green practices", we have renewed our commitment to sustainability.
Our Green Mission
We are on a 'Saving our Planet Mission'. We have been long-time purveyors of fine home furnishings and accessories and reflect our "Green" choices in our Interior Design work. We know that in this quest, even a small company can make a huge difference. We pledge that when given the choice, we choose 'green'.
We are proud members of the Sustainable Furnishings Council and are GreenLeader Certified to source sustainable furnishings and provide eco-friendly design options.
We are an independent business in every sense of the word, and support all initiatives that give a hand to bricks and mortar establishments, built from the ground up on their own goodwill. The 3/50 project rocks!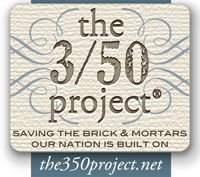 psst... you've left something behind.
to help make up your mind,
enjoy 12% off your entire purchase.
enter code KV2RYL68A02W at checkout
hurry this offer ends 1 week from today.